VARIOUS MATERIAL
Our machinery system is equipped to meet all needs of clients and flexibly work on different materials such as Laminate on MDF, Laminate on MFC, MFC, PVD, CPL, HPL etc.
Main workshop
Main workshop
An automatic laminate sheet processing line in which the entire manufacturing process, from raw materials to glue coating and completion, takes 90 seconds is now in use. The factory's productivity could reach 2,500 pieces per day with this automated line.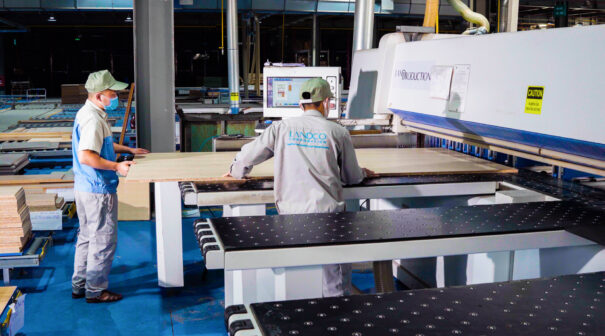 Using Profile Wrapping machine imported from Europe, non-toxic PUR glue can be used on many material surfaces such as MDF, chipboard, cardboard, aluminum, UPVC, WPC. The Profile Wrapping folding machine is suitable for products such as door frames of all kinds, floor skirting, ceiling skirting, etc.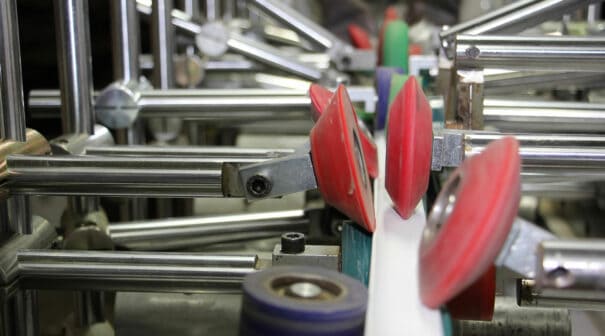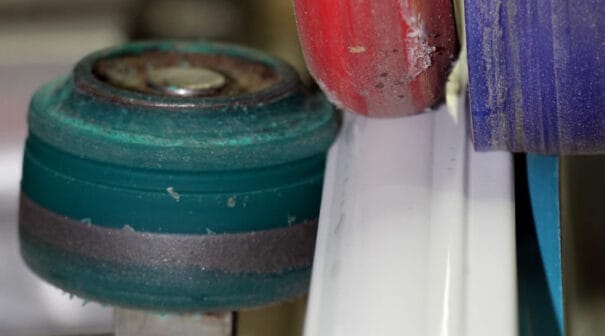 6-sided drilling machine, NC drilling machine is an intelligent system that integrates many functions such as drilling holes, cutting profiles and grooving. With fast processing speed, simple operation and energy efficiency, this is one of the machines that provides excellent operational value.
Assembling, quality inspecting and packing the finished product.
Contact us
If you have any questions or requests about the service, please fill out the information below for assistance.
HEAD OFFICE
Shophouse CH02-19, No 2, 2.5 Street, Gamuda Gardens Urban Areas, Tran Phu Ward, Hoang Mai District, Hanoi City
HO CHI MINH CITY BRANCH
10 Dang Thuy Tram Road, 13 Ward, Binh Thạnh District, HCM City
SHOWROOM – LANDCO DESIGN HOUSE
Ba Huyen Street/Highway 38, Khac Niem District, Bac Ninh City
LANDPRODUCTION
Khac Niem Industrial, Khac Niem District, Bac Ninh City
PHONE
(+84 24) 6666 1155 – (+84 24) 6666 1515
HOTLINE
E-MAIL
OPEN HOURS
Monday – Friday: 08:30 AM – 06:00 PM