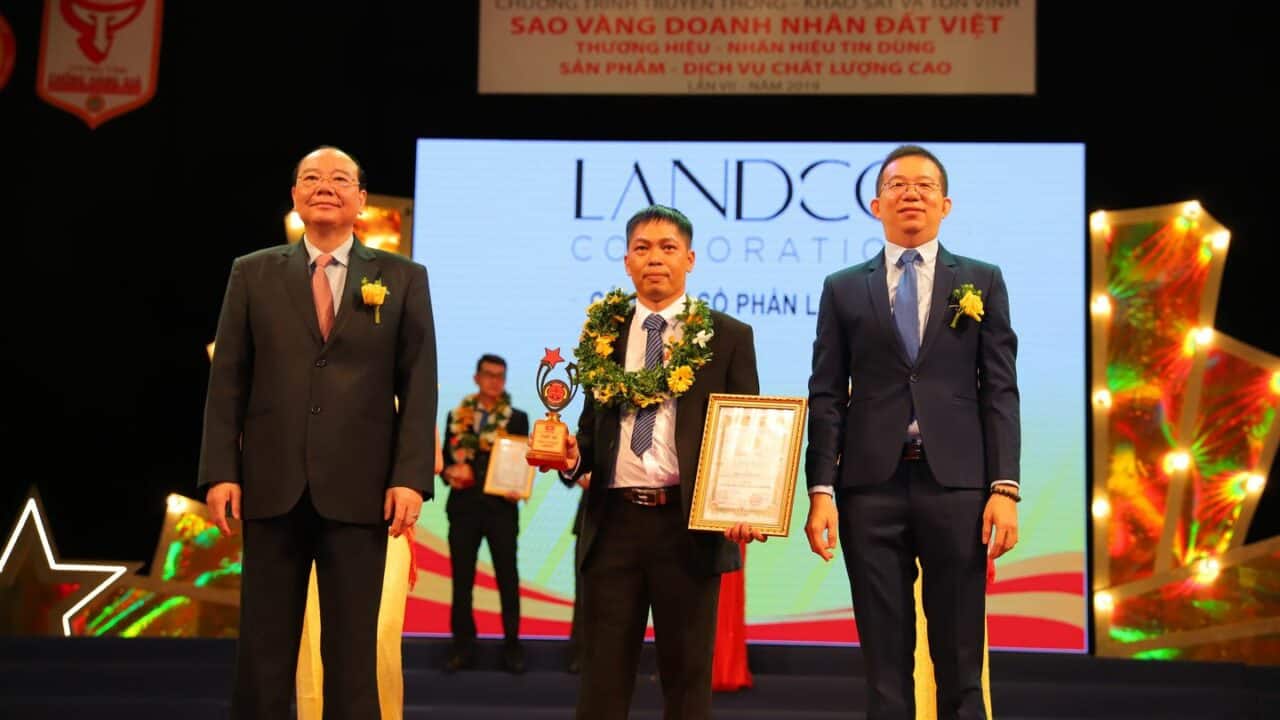 LANDCO CORPORATION IS PROUD TO BE HONORED WITH "TOP 10 BRANDS – TRUSTED BRANDS" AND "TOP 10 HIGH-QUALITY PRODUCTS – SERVICES" IN 2019
On the morning of August 11th, 2019, the Anti-Counterfeiting Center and the Dat Viet Entrepreneur Club jointly organized the Communication program – surveying and honoring "High-Quality Products and Services" and "Reliable Brands" for the 7th time at Ben Thanh theater, Ho Chi Minh City.
As one of more than 100 typical enterprises of the country honored at the awards ceremony, Landco Corporation was honored to receive the title of "Top 10 most trusted brands" and won "Top 10 high-quality Products – Services". The program was reported live on channel HTV1 – Ho Chi Minh City Television Station.
This is a program with practical significance besides praising and honoring Enterprises and Entrepreneurs with outstanding achievements in production and business activities over the past time. Furthermore, it also contributes to preventing the production and trading of counterfeit and poor quality goods, infringement of intellectual property rights, and the circulation of unsafe food due to poor hygiene in the market. In addition, the program is also an opportunity for businesses and economic organizations to promote genuine, reliable, and high-quality brands, products, and services to consumers nationwide.
Achieving the title of "Top 10 most trusted brands" and the title "Top 10 High-Quality Products – Services" is the result of the solidarity and efforts of all officers and employees of the company. This is also the recognition of customers for the prestige and quality of Landco products and services. With this award, Landco confidently develops the best products – services to meet the rising needs and requirements of customers.