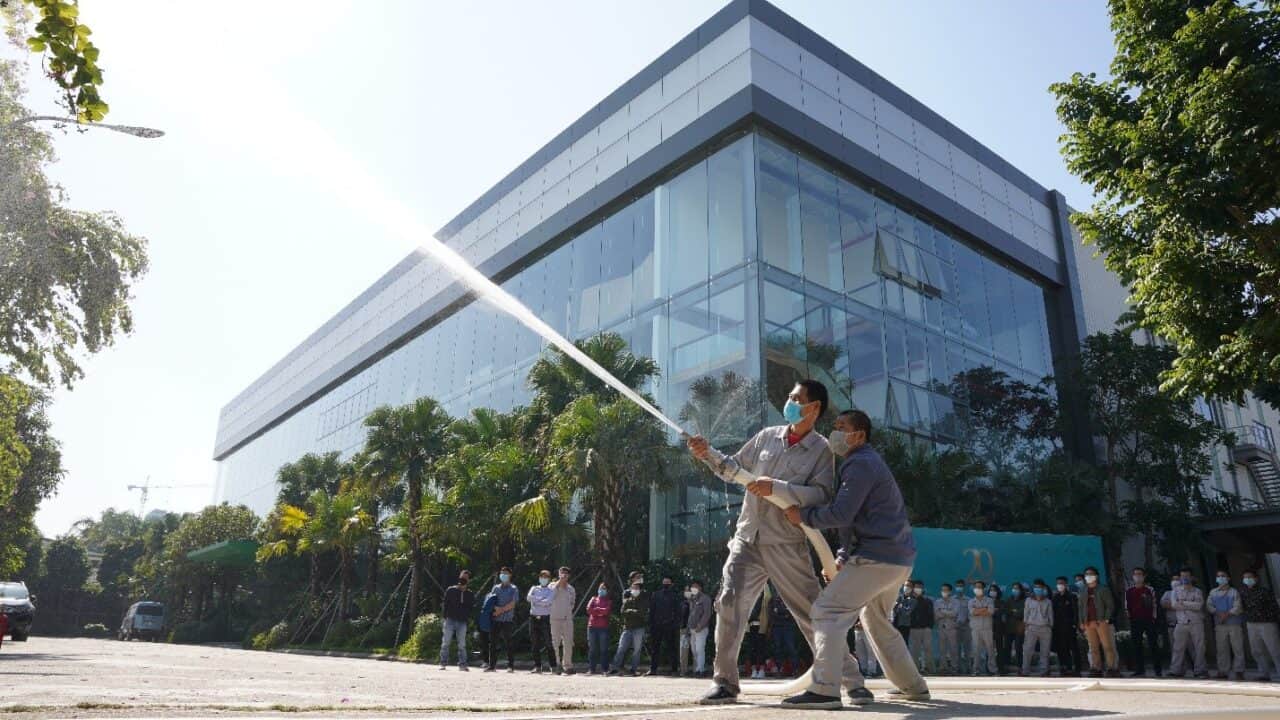 LANDCO CORPORATION ORGANIZED PROFESSIONAL TRAINING FOR FIRE PREVENTION
On December 2, 2021, Bac Ninh Provincial Fire Prevention and Fighting Police cooperated with Landco Corporation to organize fire prevention and fire fighting skills drills at Landco Factory Bac Ninh.
Attending the training session were the trainers of the training course from the Bac Ninh Provincial Fire Police and the trainees who are representatives of officers and employees of the departments of Landco Corporation.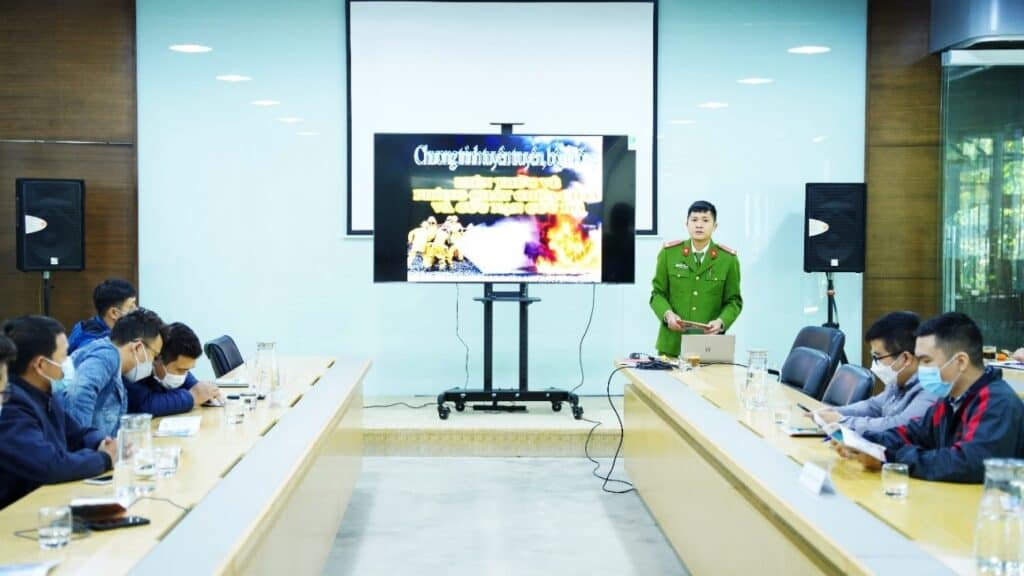 Recognizing the importance of fire prevention and fighting work, over the past time, the Management Board of  Landco Corporation  has directed the arrangement of goods, vehicles, and emergency exits in accordance with regulations. The whole factory has a full range of indoor and outdoor fire fighting systems with full equipment such as: fire hydrants, hose reels, sprinklers, fire cabinets, pumping equipment, pump control panels, piping systems , the locking valve systems, regularly checked and in good working order.
In parallel with measures to ensure fire prevention and fighting safety, the company regularly organizes training courses on fire prevention and fighting skills, equips all employees with fire fighting knowledge, especially promoting work Fire protection at the factory – an important production area of the company. The goal of each worker is to be conscious in fire prevention and fighting work, not to be passively surprised, and ready to ensure safety in all situations.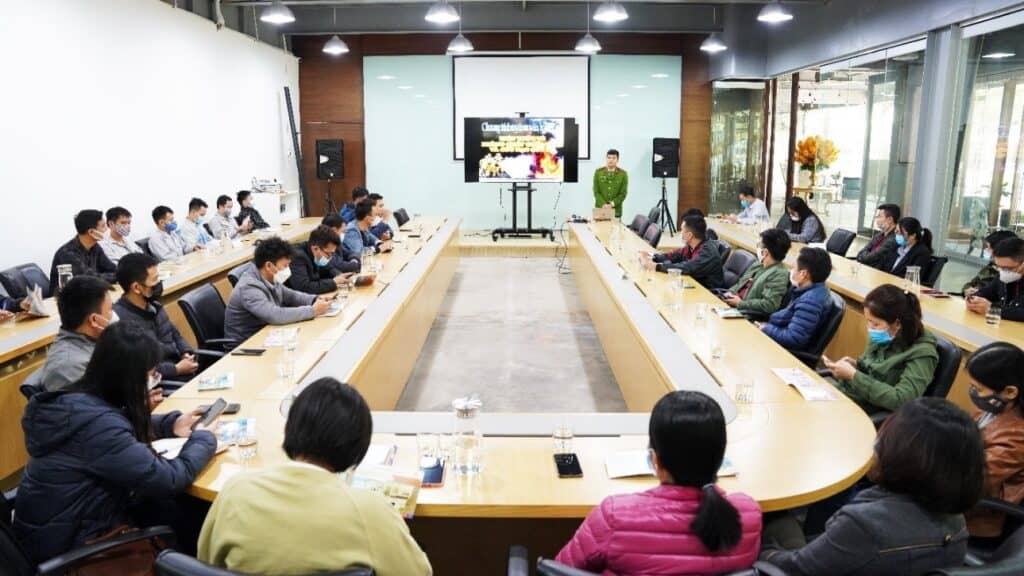 At the training session, Bac Ninh Provincial Fire Police provided information on a number of large fires causing serious loss of life and property that occurred nationwide in recent times. Besides, imparting basic knowledge about fire prevention and fighting; functions and duties of officials and employees for fire prevention and fighting at offices and production workshops; regulations of the police branch on fire prevention and fighting; some skills and methods of conducting fire prevention and fighting activities.
At the end of the theory session at the Hall, under the guidance of the trainers of the training course, the trainees were able to practice how to use local fire fighting means such as: powder fire extinguishers, gas fire extinguishers. CO2 to extinguish the fire, use the fire hydrant outside the house, escape skills and how to quickly handle possible situations.